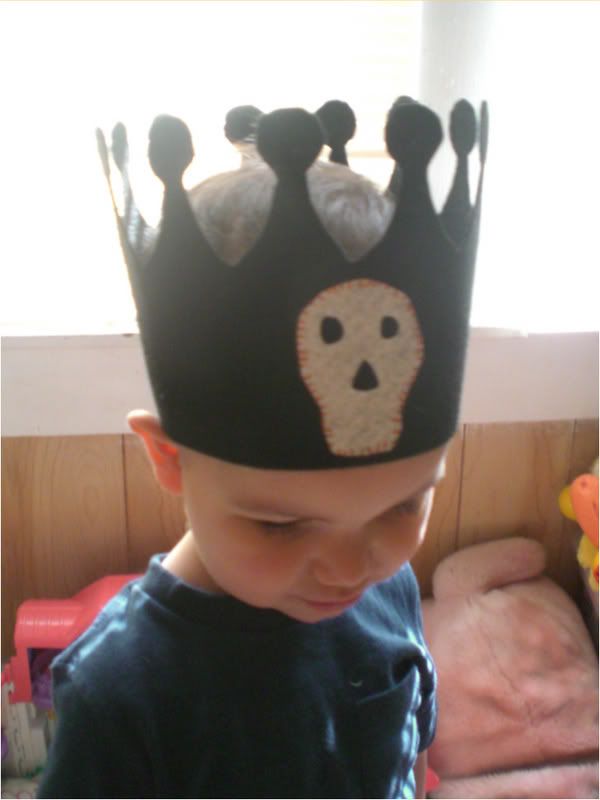 Easy project, finished in about 30 minutes (nap time)
I made this a Halloween crown but it also works as a birthday crown (felt number for years old) or an everyday, around the house crown. Can be made for adults and kids alike.
Skills:
cutting
small amount of hand sewing
Tools:
Scissors
Needle
Materials:
Chalk
Paper crown (optional but it helps)
Easy Felt or stiff felt for crown
Felt for embellishment
Thread same color as crown felt
Embroidery floss
or
a
craft glue like tacky glue
other embellishments such as rhinestones, fun fur, puffy paint, sequins, beads, or anything else your little heart desires



I used a paper crown we'd gotten at the grocery store as a template. I believe you can easily find these at fast food restaurants and if you'd rather not go in to one of those places, or you're just feeling extra crafty, make your own template/design. I traced it all out with plain chalk. I had to trace this on two pieces as I could not find felt as long as the paper crown was.



Remember to trace and cut out the tab and slots, so it can be an adjustable fit or you can sew the ends together once you are finished.
Cut each piece out pretty carefully. You don't need to be perfect about it, close enough is good enough, just try your best.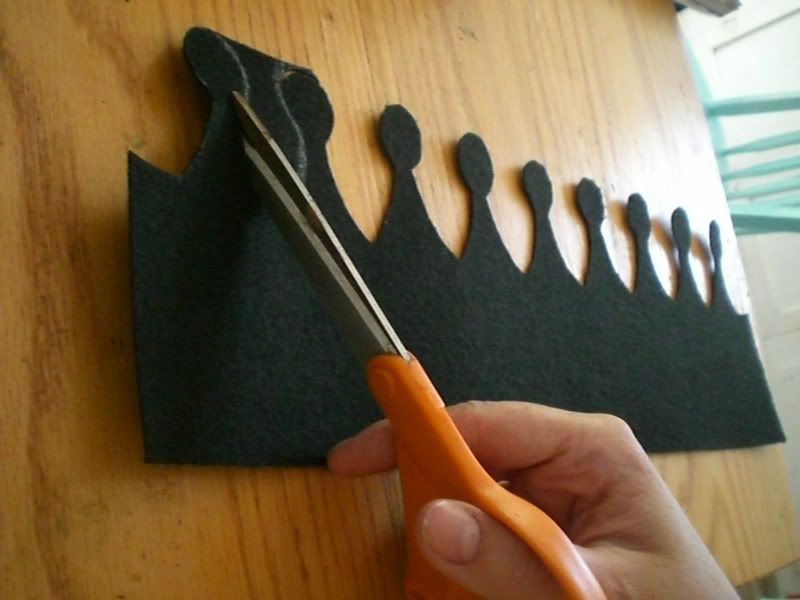 Once you have all of your pieces cut you may, depending on the length of your felt, have to sew two together. When I did this, I overlapped the two pieces by a couple inches to make sure it stayed together.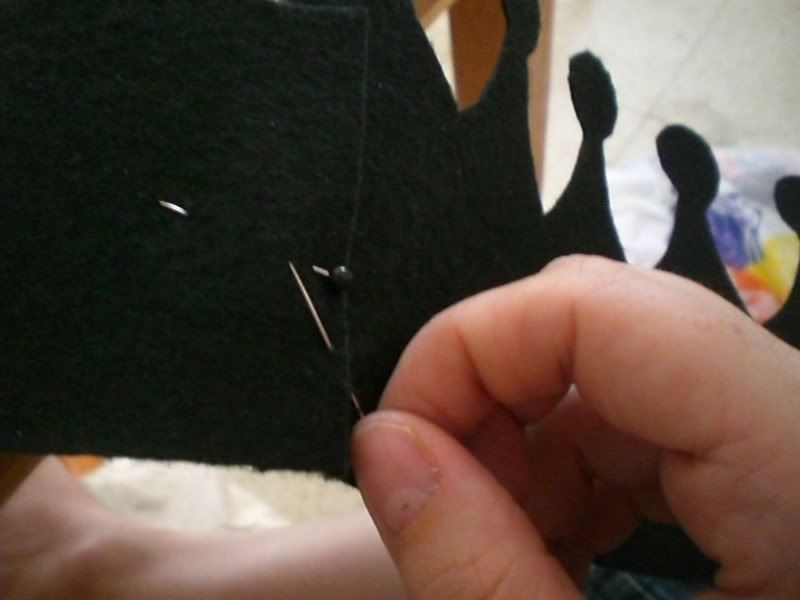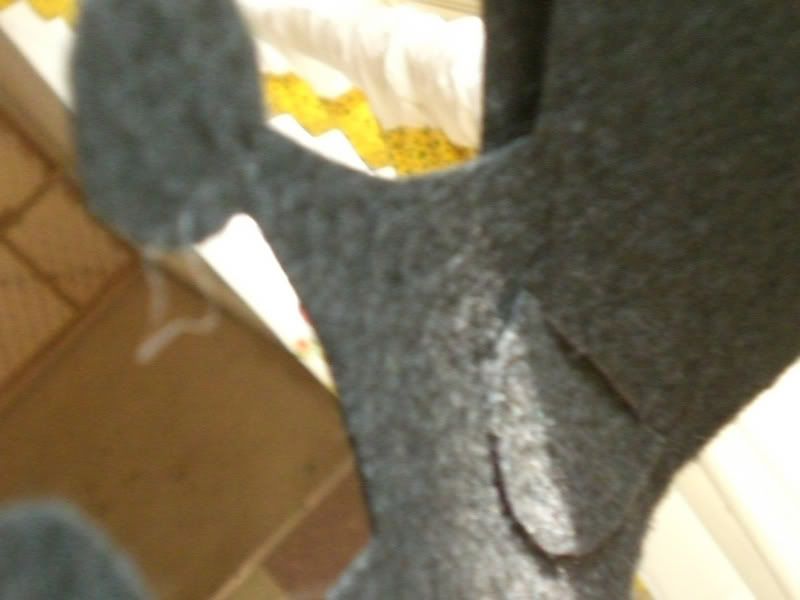 Now it's just a matter of adding decorations. I kept it simple for time's sake, cut out a simple skull shape and sewed it on with bright orange embroidery floss.